Staff shuttles and corporate travel
Fully electric or diesel commuter services and train station shuttles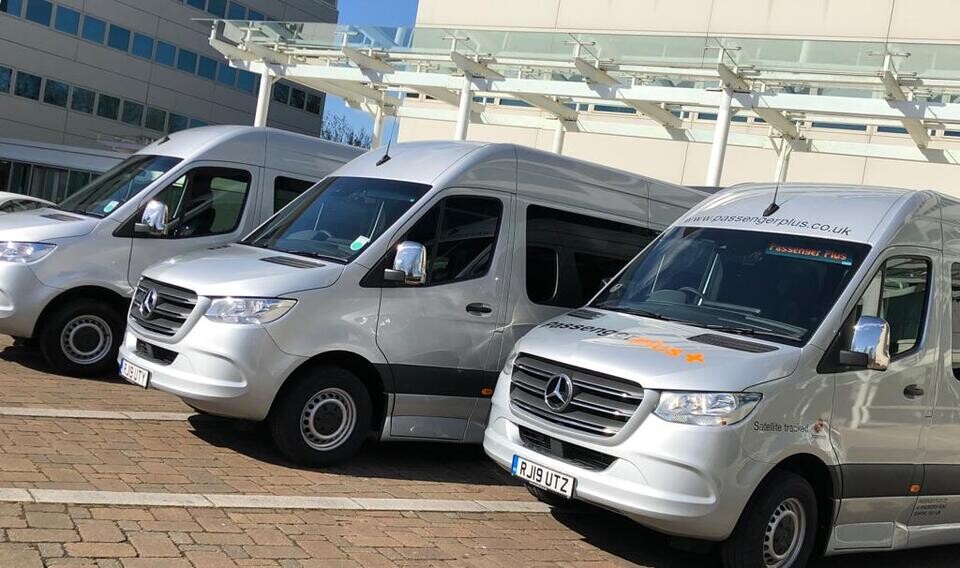 "
Robert our driver was friendly, courteous, accommodating, professional and efficiently drove us to Wakehurst with plenty of time for the group to enjoy refreshments before starting their programme.
"
Deborah, Royal Botanic Gardens, Kew
"
Just an email to say thank you Passenger Plus for great service. Lovely clean coach, great driving and patience. Passenger Plus are a pleasure to do business with. Our older people had a fabulous day out in Whitstable.
"
Marie-Thérèse Keegan
"
Thank you for your excellent service today. Our driver, Mark, was very helpful and efficient from start to finish. The coach itself was very comfortable - those head-rests are perfect for a decent mid-journey sleep! All in all, this contributed to an excellent trip out.
"
Adam Key, Nonsuch School for Girls
"
Neil was extremely helpful throughout the tour and was exemplary in his driving and conduct. The coach was modern, clean and comfortable.Passenger Plus are definitely recommended for future work.
"
Vicky Johnson
For over 20 years we have provided companies across the UK with staff shuttle solutions, and now we offer a fully electric, zero emission solution
Your teams will reach your place of work reliably, safely, and on time to start their shift, everytime.
If you have a restriction on car parking space, are an agency providing staff, or are striving towards reducing your carbon footprint we can help with designing timetables, researching routes and even providing discounted train tickets to make the commute as painless as possible.
We even have our own app where passengers can track our vehicles and see live train service information all in the same place.
Every working day we transport almost 2500 people to work, so if you have a requirement give us a call to see how we can help.