Case Studies
Across the UK we work with global brands providing commuter services and last mile solutions from train stations to the office. We are specialists in this demanding sector where reliability is paramount. Every day over 2500 passengers are transported safely and in comfort on our vehicles. Below are just some of the companies that put their trust in us day in, day out.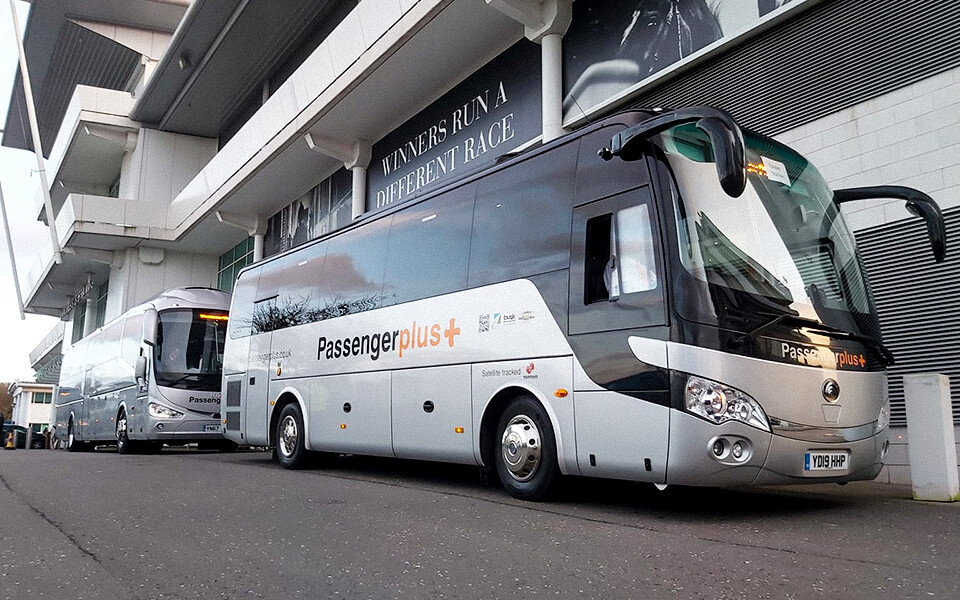 BP Fully Electric Buses
Our new fully electric service has been in operation since October 2023
Since 2019 we have operated an 8 vehicle a day contract for oil giant BP at their offices in Sunbury.
Untilising high specification low floor buses, staff enjoy a 7 minute peak departure service.
One of the first electric shuttlebus operations in the UK, our fully electric air conditioned vehicles feature leather seats and USB chargers.
Passengers have a comfortable and safe commute while keeping up to date with bus and train departure times with the use of our passenger app, and in bus information displaying live train departure information.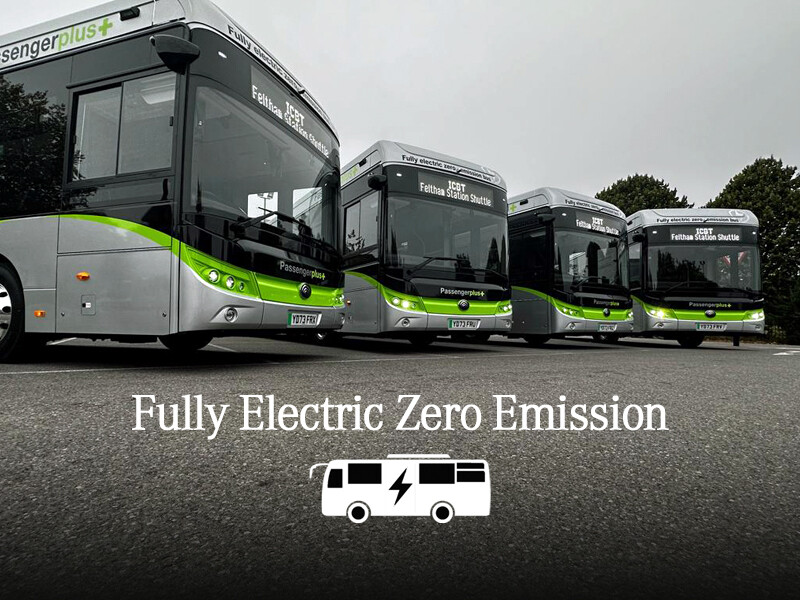 Pinewood & Shepperton Studios
Our Pinewood fleet of 8 vehicles links Pinewood with Uxbridge, Slough, Gerrard's Cross and West Ruislip, and at Shepperton with Stains and Shepperton Stations.
Since 2014 we have transported over a million staff, extras and even the odd star!
Our vehicles carry studios branding and utilise our passenger app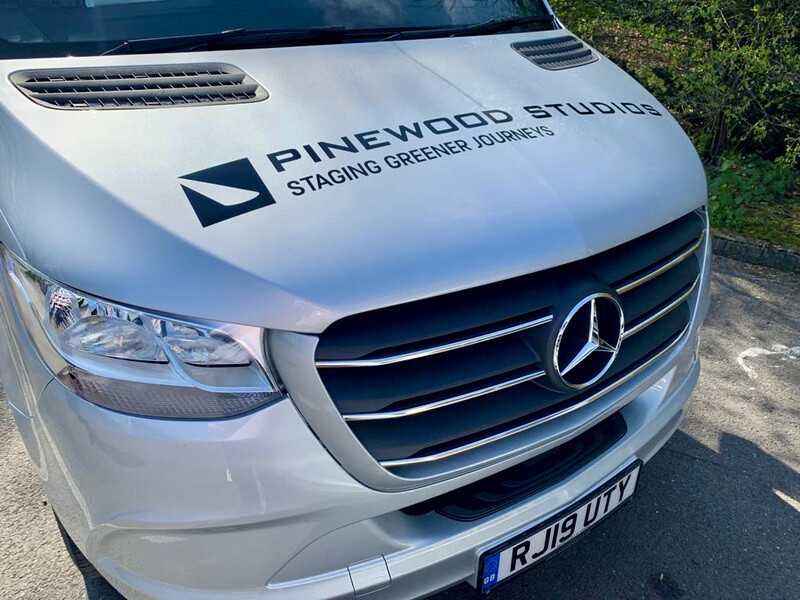 Stockley Park Heathrow
With over 88 acres of open-air and fresh thinking at the UK's original business park, providing a quick and efficient link between Hayes and Harlington Station and the business park is vital.
Since 2019 we have provided the shuttlebus service and operate three minibuses, wrapped in Stockley Park graphics on a high frequency service supported by our passenger app.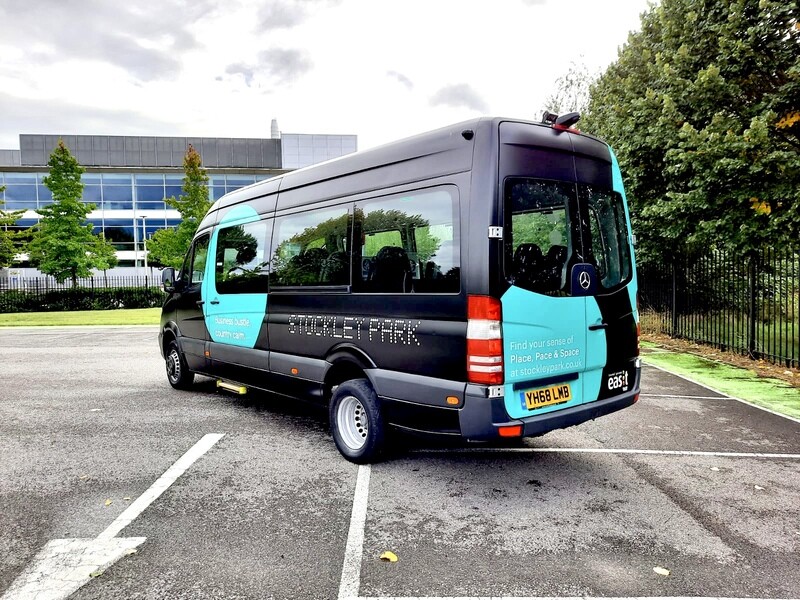 Schroders
Schroders state that Climate change is an investment risk. They believe that companies urgently need to transform their business models to collectively avoid the most catastrophic effects of climate change on people and the planet and adapt to future temperature rises.
By providing a shuttle service between their Horsham offices and Horsham station they strive to reduce single occupancy car journeys and increase air quality in the local area.
Since 2018 passengers have enjoyed fully air-conditioned vehicles and which can be tracked using our passenger app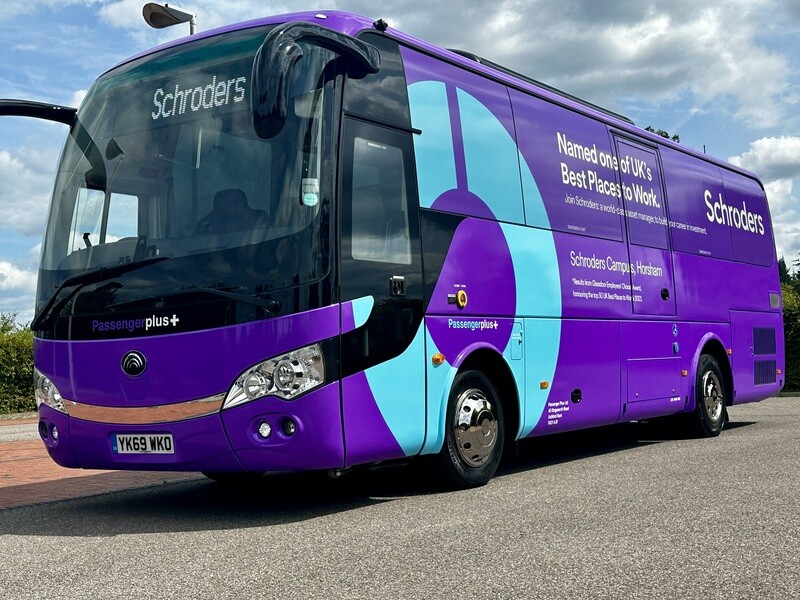 GSK
Since 2019 we have operated the staff commuter service at GSK.
Linking the iconic GSK House building in Brentford and Ealing and Northfields stations, our three low floor buses provide a high frequency service for commuters.
10 minute peak departures are served by three of our high specification low floor buses each capable of carrying up to 64 passengers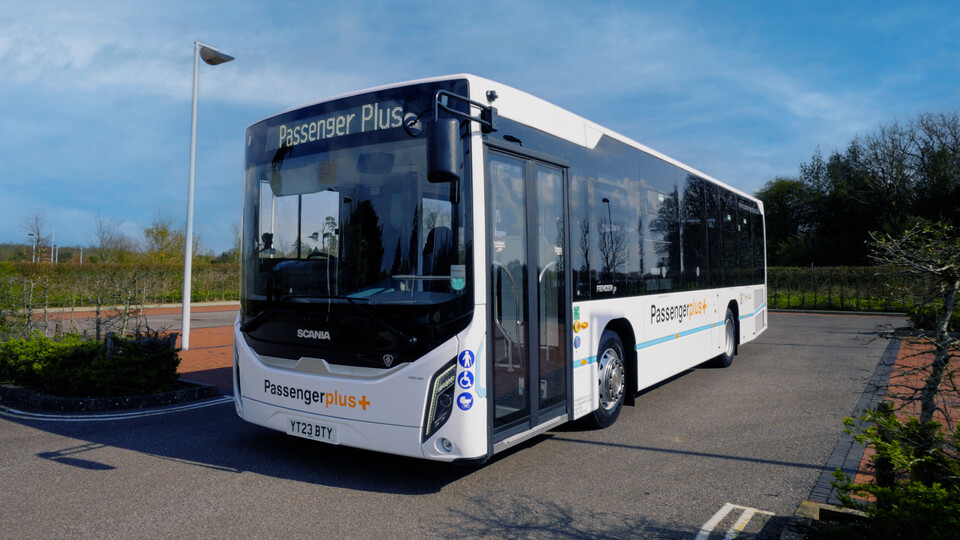 Beaverbrook
Beaverbrook is a quintessentially English Country House estate nestled in the heart of the picturesque Surrey Hills.
Since 2018 we have operated a staff shuttlebus service between the estate, Leatherhead station and Epsom.
The sevice operates 18 hours a day, seven days a week and we also provide a booking service and our passenger app.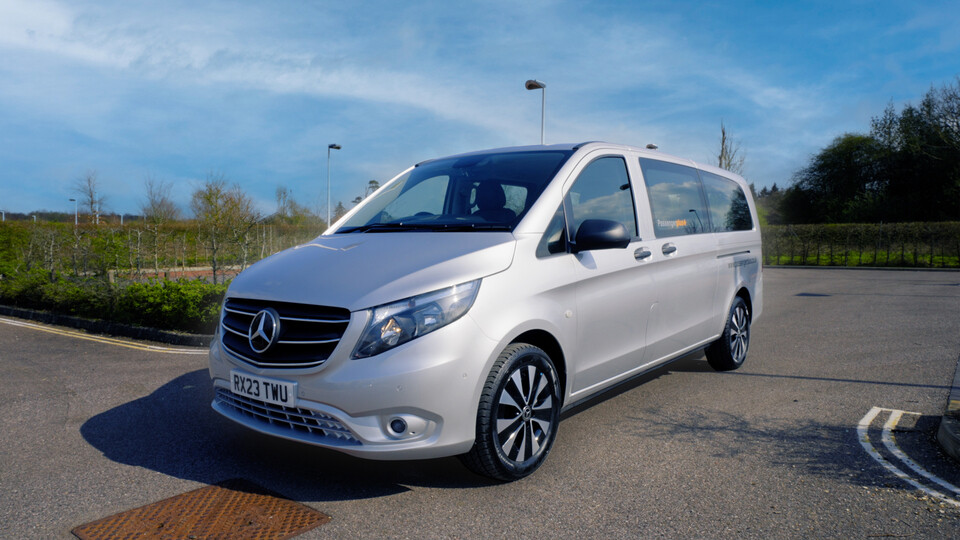 Unilever
Our longstanding relationship with consumer goods company Unilever stretches back to 2008 and the opening of a new office building in Leatherhead with restricted parking.
We operate 2 x 45 seat wheelchair accssible coaches from Leatherhead station to the offices, and a lunchtime service into town.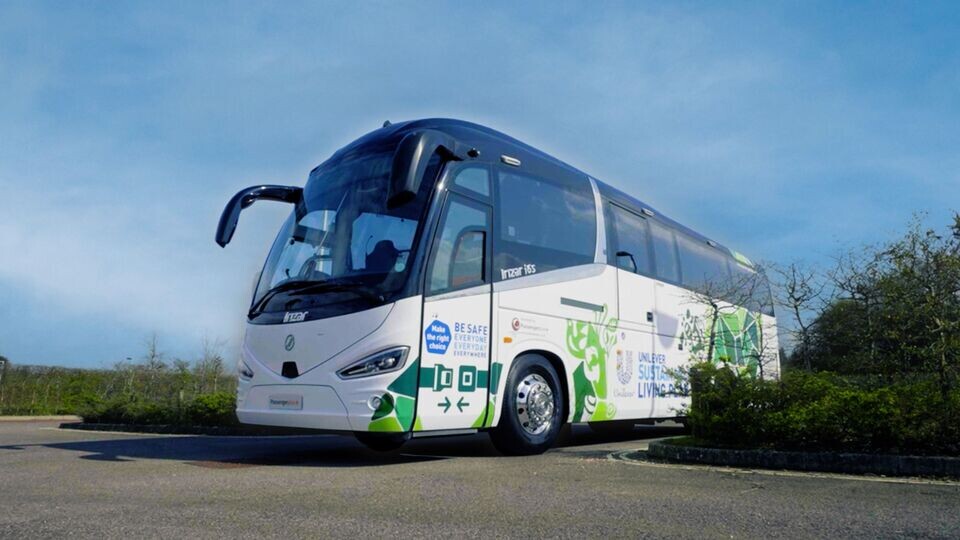 Exxon Mobil
Exxon Mobil work to provide the fuels and chemicals that make modern life possible and support human progress.
We serve the head office with three midicoaches linking both Ashtead and Epsom stations since 2018.